Fun, Learn, Improve, Probe... Work the FLIP-way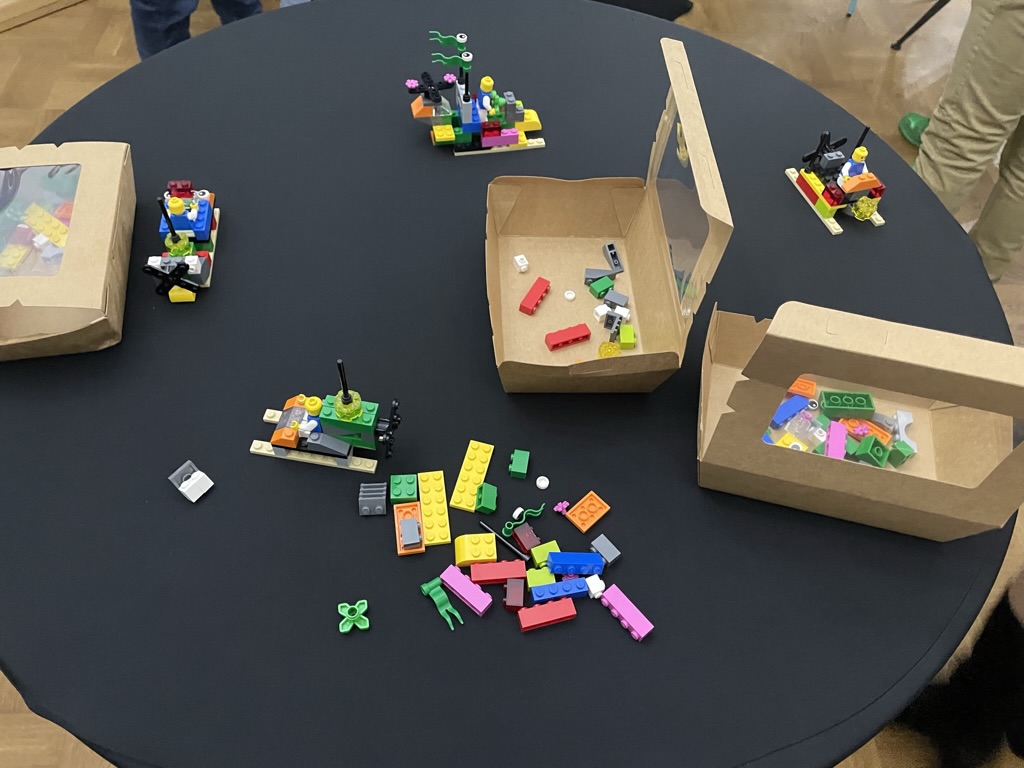 Is there a way to touch your thoughts?
Imagine you could find a tool that could enrich and deepen your NLP skills. A playful yet serious method that guarantees flexibility, new insights, profound communication and a physical representation of your and your clients' inner world. A way to actually touch your thoughts.
We found it some years ago in the LEGO® SERIOUS PLAY® Method.
The recipe for 100% FLIP =
Neuro-Linguistic Programming (NLP) is a highly versatile and effective tool that empowers individuals to unlock their full potential and achieve their goals. By utilizing language patterns, visualization techniques, and other tools, NLP practitioners can help clients overcome limiting beliefs, eliminate negative emotions, and reprogram their minds for success. While some may criticize NLP for being unscientific or manipulative, those who have experienced its transformative power know firsthand how it can change lives. With its emphasis on empowering individuals to take control of their own lives and create positive change, NLP remains a powerful and provocative tool for personal growth and development.
LEGO® SERIOUS PLAY® is a powerful and innovative approach to problem-solving that uses the beloved childhood toy to unlock creativity and insight in individuals and teams. By building models with LEGO bricks, participants can explore complex ideas and concepts in a safe and collaborative environment, tapping into their subconscious minds and unlocking fresh perspectives. A brilliant method to think outside the box, communicate in 3D and construct new solutions together! But beware: the use of LEGO Serious Play may challenge traditional business norms and disrupt established power dynamics, making it a provocative and potentially transformative tool for those brave enough to use it.
Both Martijn & Sergio are active members of the Scout Movement, since childhood they have built campfires and gazed at the stars, they have also played in nature while working on their leadership. Scouts enjoy creating new possibilities with minimal materials, learn to tell stories, discover and share their talents and commit to be of service to our big human family. For Sergio and Martijn it has been an experience that shaped them and is still one of their contributions to a better world! Today they work closely with the World Office of the Scout Movement training and coaching consultants worldwide.